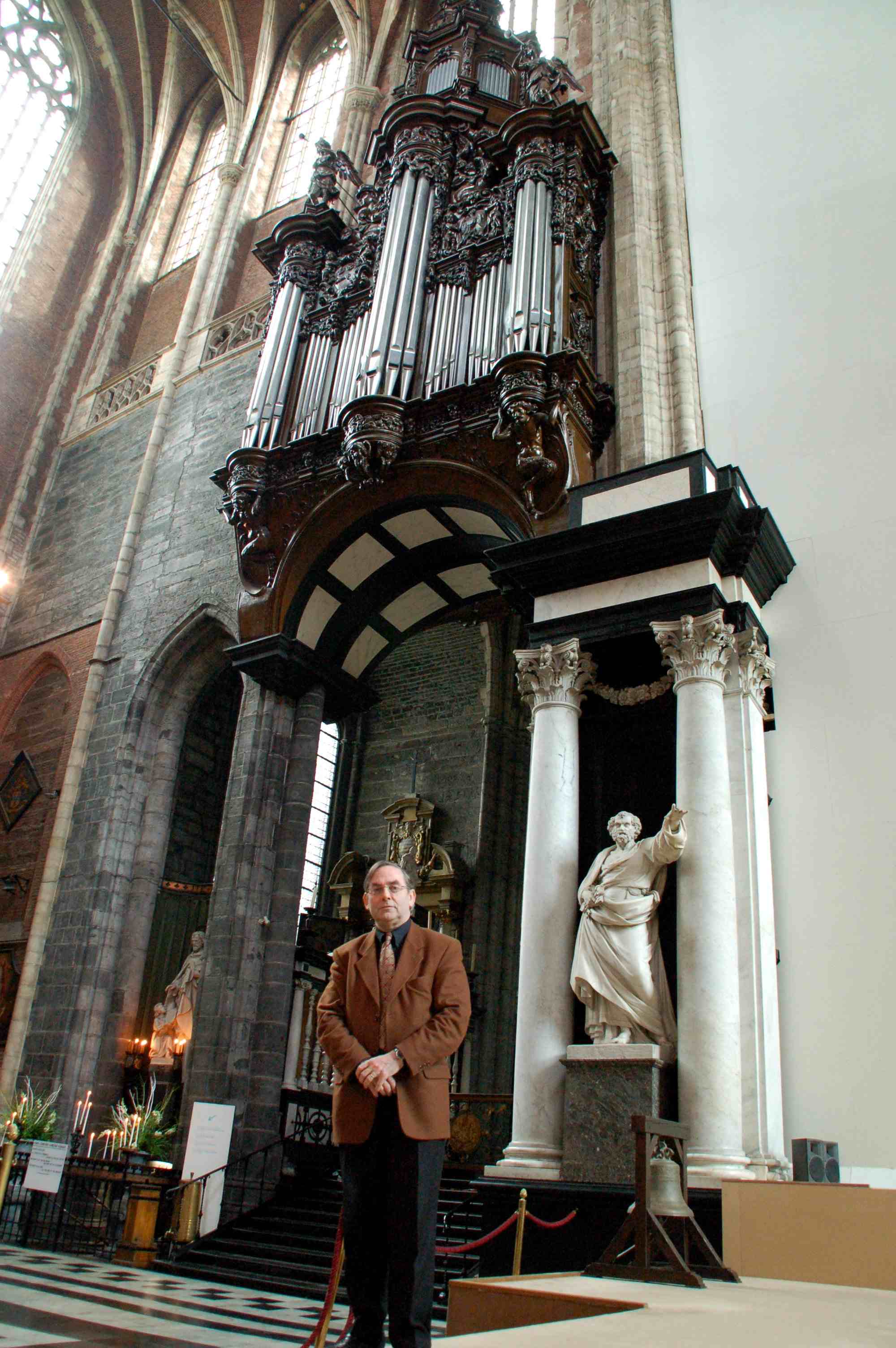 Edward De Geest
Organist at the Saint-Bavon Cathedral of Ghent
Biography
Edward De Geest was born in 1950 and studied at the Royal Flemish Music Conservatory in Antwerp and Ghent, under professors Stanislas Deriemaeker and Gabriël Verschraegen. He won first prizes in harmony, counterpoint, fugue and other categories and earned the Higher Certificate with great distinction for the organ and organ-improvisation.
He awarded prizes at organ competitions in Belgium and Holland, and appeared in various countries in Europe (Belgium,Norway, Sweden, Danmark, Holland, Germany, Poland, Slovakia, Hungary, Switserland, Austria, Italy, Spanien, French, Scotland, Ireland, England), in America and the old Sovjet-Union. He also made recordings for Belgian, German and Spanish radio and television and CD's with organ music from 17th until 20th century.
From 1973 until 1990 he was teacher of organ at the State Music Conservatory in Ghent. In 1990 director and from 2011 honorary director at the Music Academy of Eeklo - nearly Ghent- and is organist at the Saint-Bavon Cathedral of Ghent. He organises the international organ concerts at Ghent Cathedral and organ concerts at the historical church in Watervliet in Flanders.
In 2003 he won the "Medal de Vermeil: Arts-Sciences-Lettres" in Paris for the many programs with French organ music and the Price of Culture in Eeklo;
In 2010: Paul Harris Fellow from RotaryInternational.